E-WEEK 2016
E-Week celebration held in Bharati Vidyapeeth Institute of Management, Kolhapur from 22nd to 25th February 2016. The purpose of E-Week Celebration was to enhance the students to build their own ideas for a successful business.
Day 1:
First day of E- Week was celebrated with the inauguration. Well known businessman Mr. Deepak Shinde and Dr. Manjiri Desai were present as chief guest. Four women entrepreneurs from Kolhapur were honored and felicitated. A speech about 'Failure to Success' was delivered by Mr. Deepak Shinde and presidential remark was given by Director Dr. Nitin Nayak. In the second session, poster making competition was held.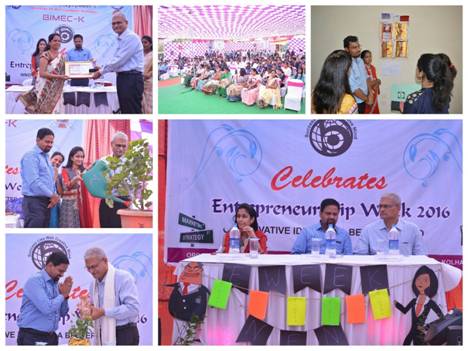 Day 2:
On Second day, near about 40 road side entreprenuers were called in campus and felicitated by Director Dr. Nitin Nayak. The main objective of this is to motivate entrepreneurship. on this occasion Regional Director of SBI Mr. Atul Shrivastav and experienced businessman Mr. Balasaheb Alwekar were present as guests and shared their valuable suggestions with students and road side entrepreneurs.
On the second session, Documentary competition and Debate competition were organized.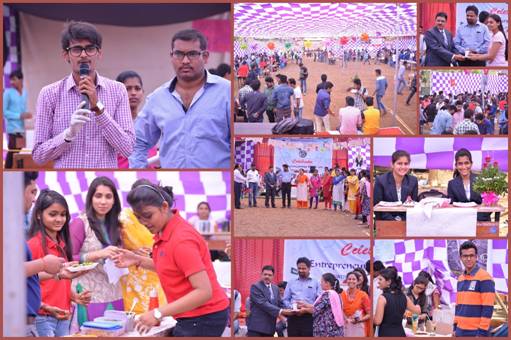 Day 3:
Day Three was celebrated with the most attractive event of E-Week 'The Bazaar Day'. Principal of Bharati Vidyapeeth College of Pharmacy Dr. H. N. More was the Chief Guest for Bazaar Event. Many students were participated in the Bazaar to show their Entrepreneurship skills. Varieties of goods and food items were sold by participants.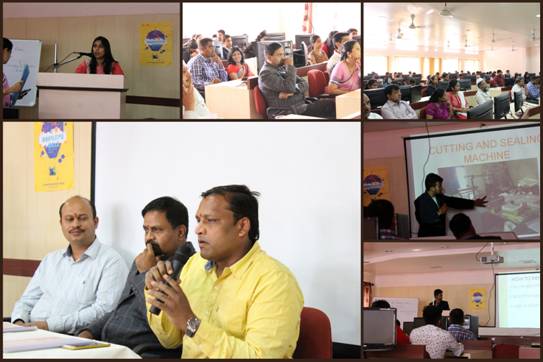 Day 4:
E-Week Day four was celebrated with the Business Plan competition. Chartered Accountant Mr. Koushal Shah were the Chief Guest. In this competition students used their ideas and showed their business plans.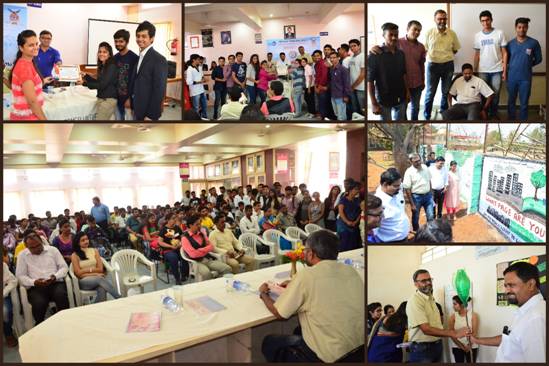 Day 4:
Last day of E– Week was the result of the students and staff participation and interest in this memorable 5 days event. Mr. Pramod Chougule, Mr. Pravin Chougule and Mr. Ratnakar were the Chief guests. On the first session 'Best out of Waste' and 'Wall Painting' competition were organized. On the second session, Student Entrepreneurs, Start- up Entrepreneurs were felicitated. Winners and Runner-ups of various competition held in E-Week were felicitated.